Last updated: November 3rd, 2023
---
When you buy through our links, we may earn a commission. Products or services may be offered by an affiliated entity. Learn more.
Are you tired of waking up feeling groggy and unrested? Imagine drifting off to sleep with the soothing sounds of ocean waves, rain, or white noise, all while experiencing ultimate comfort.
Welcome to the world of Kokoon Headphones, designed to revolutionize your sleep quality.
In this blog post, we'll explore the intricacies of these innovative headphones and uncover how they can help you achieve better sleep.
Key Takeaways
Unlock deep sleep with Kokoon Headphones: a revolutionary sleep aid that combines biometric sensors, noise-masking technology & relaxation techniques.

Experience comfort and disturbance free listening with adjustable active noise cancellation & up to 20 hours of battery life.

Mask out snoring, traffic and noisy neighbors with dynamic noise masking!
Introducing the Kokoon Headphones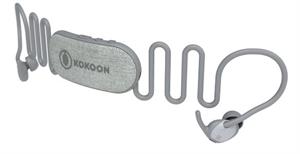 Price: $289.99 USD (now $232)
Check Latest Price of Kokoon Headphones
As a groundbreaking addition to the world of sleep headphones, Kokoon Headphones aim to facilitate your journey into deep, quality sleep. These stylish headphones are equipped with powerful biometric sleep sensors and advanced noise-masking technology, ensuring a restful night's sleep even in the noisiest environments.
Developed in collaboration with sleep scientists, Kokoon Headphones leverage the latest research in sleep science to ensure a smooth transition into sleep.
The companion Kokoon app offers a range of features, including:
Sleep music

Binaural beats

White noise

Relaxation exercises

Sleep trackers
All designed to help you fall asleep easier, sleep soundly, and improve sleep quality as you sleep discover new techniques.
Compared to their counterparts, Kokoon Headphones distinguish themselves with a sleek design, superior audio quality, and a comfortable fit. They are particularly favored by side sleepers, who appreciate the world's thinnest earbuds made of extra soft silicone.
The Kokoon Nightbuds Sleep Headphones, a variant of Kokoon Headphones, are engineered to mask disturbances and introduce white noise, ensuring a peaceful night's sleep.
Setting Up Your Kokoon Headphones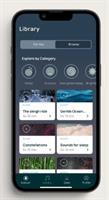 The setup process for Kokoon Headphones is straightforward and simple. To begin, follow these steps:
Hold down the power button until the LED flashes blue.

Enable Bluetooth on your device and select "Kokoon Relax" in your Bluetooth settings.

Once connected, the LED will confirm that you're ready for sound asleep takes.
For the best performance and sleep tracking, users should have iOS 13 or Android 9 and above. The Kokoon Headphones also come with a 30-night trial, allowing you to experience the benefits of deep sleep without any risk.
If you're not 100% satisfied, you can return the headphones within 30 days of purchase for a full refund, excluding shipping fees.
The Look and Feel of Kokoon Headphones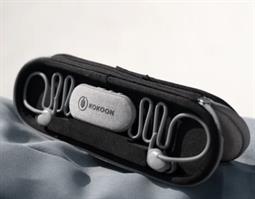 Boasting an innovative 3D statistical shape model, Kokoon Headphones provide unmatched comfort to their users. The plush ear cups and stuffed headband provide a cozy fit, making these over-ear headphones stand out from the competition.
While some customers have noted discomfort and ear pain, these issues are primarily experienced by back sleepers. For the majority of users, Kokoon Headphones provide a comfortable and disturbance-free sleep experience, improving sleep patterns and overall well-being.
Functionality at Its Best
In addition to comfort, Kokoon Headphones offer excellent functionality. With Bluetooth 5.0 wireless connectivity and adjustable active noise cancellation, you can fully immerse yourself in relaxation and meditation exercises.
The battery life of up to 20-hours ensures uninterrupted sleep and a new meaning to the term "sound asleep".
Evaluating the Performance of Kokoon Headphones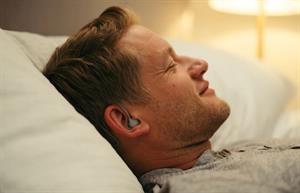 When it comes to sound quality, battery life, and noise cancellation capabilities, Kokoon Headphones shine. Users can expect crisp highs, clear mids, and full lows, providing an enjoyable listening experience that contributes to improved sleep habits.
The impressive nine-hour battery life allows for continuous use throughout the night, ensuring sleep quality remains uninterrupted. Though noise cancellation may not be as effective as other options on the market, it still allows for listening to binaural beats and masking disturbances, like snoring, with minimal disruption.
Overcoming Challenges
The journey of Kokoon Headphones wasn't without hurdles, including finicky device pairing and the struggle to find reliable suppliers for materials and parts.
By developing a unique pairing system and connecting with reliable suppliers, Kokoon Headphones have triumphed over these challenges and improved the overall user experience.
Advanced materials and design have been employed to combat common issues with earbuds, ensuring a better white noise listening experience and improved sleep quality.
Our Take on the Kokoon Headphones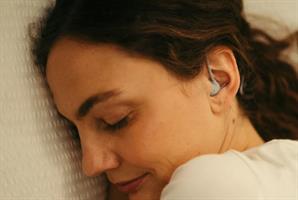 For those in pursuit of better sleep, Kokoon Headphones are a revolutionary solution. The combination of comfort, superior sound quality, and innovative features make these headphones a valuable addition to any sleep routine.
The Kokoon app, which is free for Kokoon Headphones owners, offers a wealth of audio content, including rain, beach waves, and a soothing white noise generator, to help you unwind and fall asleep.
Despite their numerous benefits, Kokoon Headphones may not suit everyone's needs. Back sleepers may find them less comfortable, potentially affecting their sleep quality. Despite this drawback, Kokoon Headphones remain a popular option for individuals seeking an enhanced sleep experience.
The 30-night trial allows users to explore the benefits of Kokoon Headphones without any risk. The impressive battery life, advanced sleep sensing technology, and wireless connectivity make them a valid ally in the quest for quality sleep.
Summary
In conclusion, the Kokoon Headphones offer a unique solution for those seeking to improve their sleep quality.
Combining comfort, sound quality, and innovative features, these headphones provide an unparalleled sleep experience. While they may not be suitable for all sleep positions, the benefits they offer make them a worthy investment in your quest for better sleep.
>> Check out Kokoon Headphones, our favorite sleep headphones! <<
Frequently Asked Questions
Are Kokoon Nightbuds any good?
Kokoon Nightbuds have been tried and tested by many users who found them to be comfortable, secure and versatile sleep aids. With features such as sleep tracking, white noise, meditation, music streaming, and a well-designed app, they seem to have all you need for a good night's rest.
How do Kokoon Nightbuds work?
Kokoon Nightbuds feature a heart rate sensor and accelerometers to detect when you're getting sleepy, then turn down the audio automatically and provide soundscapes or mindfulness sessions to help you drift off. The earbud comfort and sleeping positions are tailored to your individual preferences.
What are the most effective noise Cancelling earbuds for sleeping?
For the best night's sleep, Bose QuietComfort noise-canceling earbuds offer superior ANC technology, comfort, and adjustable sound modes to suit any environment. With up to 21 hours of battery life, these noise-canceling earbuds provide an excellent sleeping experience.
What makes Kokoon Headphones unique compared to other sleep headphones?
Kokoon Headphones provide a unique combination of features that make them ideal for better sleep: biometric sleep sensors, advanced noise-masking technology, and exceptional comfort.
How do I set up my Kokoon Headphones?
Set up your Kokoon Headphones in just three easy steps - hold down the power button until the LED flashes blue, turn on Bluetooth on your device, and select "Kokoon Relax" in your Bluetooth settings. Get ready to relax!
---
Comments
No Comments
---
---