Last updated: August 26th, 2023
---
When you buy through our links, we may earn a commission. Products or services may be offered by an affiliated entity. Learn more.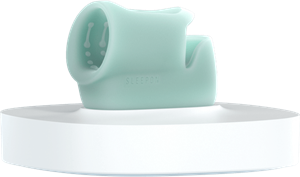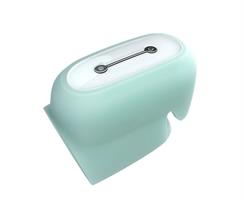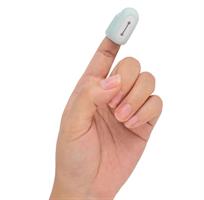 For those seeking a reliable solution to monitor their sleep patterns, the Go2sleep SE stands out with its fingertip monitoring option.
Unlike the typical ring-style, it provides a more stable data collection with its fingertip design.
Priced at $159.00 (Note: price was $129 USD when last checked), this device packs advanced software and offers a comfortable fit for users.
Buy direct: sleepon.us
Fingertip vs. Finger Pulp
One of the main reasons the Go2sleep SE offers fingertip monitoring is the abundance of capillaries found there.
This results in more stable sleeping data. In comparison to the finger pulp, the perfusion index of the fingertip is stronger.
Additionally, the fully wrapped design ensures the holder remains fixed on your fingertip throughout the night.
Stability & Software
The Go2sleep SE provides users with an enhanced monitoring experience.
The updated algorithm, when the "fingertip firmware" is selected in the SLEEPON app, ensures even more stable monitoring. It also offers seamless data import, minute-by-minute charts, and image exportation features.
The SLEEPON View supports both MAC (OS X 10.8 and above) and Windows (Windows 7 and above, both 32 and 64-bit).
User Comfort
Ensuring a positive user experience, the Go2sleep SE's Fingertip Holder is crafted from food-grade silicone. This not only provides safety but also a more comfortable wearing experience.
The product comes with three different sizes (L, M, S) to accommodate various finger sizes.
Specifications & Packaging
Rings size (US): 9-19
Weight: 6g (Ring)
Material: Fingertip holders made of Food-grade silicone
International Certification: European Union RoHs certification
Package Includes: Go2sleep Device, Charger and USB cable, Silicon ring (x3), Fingertips holder (x3), User manual
Why Use a Fingertip Monitor with a Snoring Mouthpiece?
Using a fingertip monitor, or pulse oximeter, with a snoring mouthpiece during sleep offers several key benefits:
Monitor Oxygen Levels: Ensures oxygen saturation remains at safe levels throughout the night.
Safety Assurance: Acts as a check, signaling if oxygen levels drop dangerously low.
Track Sleep Quality: Some devices offer insights into sleep patterns and disruptions.
Assess Further Treatment: Continuous low oxygen levels might indicate the need for treatments like CPAP.
Peace of Mind: Gives reassurance that the mouthpiece maintains airflow.
Data for Healthcare: Provides valuable feedback for healthcare providers.
If you suspect sleep apnea or face disruptive snoring, consult a healthcare professional for guidance.
Ordering & Returns
Benefit from fast shipping with all orders processed within 2-3 business days.
The company offers a 30-day return policy and a 1-year warranty from the date of purchase. Plus, customers can rest assured with secure online payment options.
FAQ
Why choose fingertip over finger pulp? The fingertip has more capillaries, providing more stable sleep data.
How does the software support differ? The SLEEPON View supports both MAC and Windows systems.
What's the material of the fingertip holder? It's made of food-grade silicone for safety and comfort.
What's included in the package? The package contains the Go2sleep Device, a charger, USB cable, silicon rings, fingertip holders, and a user manual.
---
Comments
No Comments
---
---